Accueil
>
électronique
>
Panasonic UJ267 Ultraslim 9.5mm SATA Slot Load Blu-ray Player Burner Drive BD-RE
Panasonic UJ267 Ultraslim 9.5mm SATA Slot Load Blu-ray Player Burner Drive BD-RE Pas cher
Panasonic UJ267 Ultraslim 9.5mm SATA Slot Load Blu-ray Player Burner Drive BD-RE
Produit: PA12466-DV_2
Disponibilité:In stock !
Jusqu'à

de réduction!
Condition: Tout Nouveau
Code produit:PA12466-DV_2
30% de remise sur toute produits !
Garantie : 12 mois
Prix promotionnel:€ 117.28
Prix du marche:€ 167.28
(
Économisez: € 50
)
Contacté:

Nos promisses
A prendre en compte: Veuillez vous assurer que la tension et le connecteur de votre chargeur original est compatible avec une des tensions et des connecteurs disponibles du chargeur universel.
Cette est conforme aux normes de sécurité de l'industrie les plus élevées et a une construction solide.
Vous Aimerez / DRIVE
Description du produit
Description
This is the newest slot-in load 9.5mm blu-ray burner ,and is very rare and hard to find
Compatible with:
Dell Alienware M14x
Dell XPS 14z 15z
Dell Studio XPS 1340
-Fits Macbook/Macbook pro computers made MID 2009, LATE 2009, 2010, 2011, (this will not fit EARLY 2009 macbooks!)
*With some models of Macbooks not all of the screw holes will line up but it will still fit and function well!
It works for many more laptops that use 9.5mm SATA slot load drive
It can replace UJ8A7, DU-8A3SH ,DU-8A4SH
Type: Internal Blu-ray Burner
Interface: Slimline SATA
Loading Method: Slot Load
Weight: 0.4 lbs
Dimensions: 9.5mm (H) x 128mm (W) x 129mm (D)
Write Speed:
CD-R :8X CLV
CD-RW :8X CLV
High Speed CD-RW :8XCLV
Ultra Speed CD-RW :No Support
DVD-R :Max.8X Zone CLV
DVD-R DL :2X CLV
DVD-RW :Max.4X Zone CLV
DVD+R :Max.8X Zone CLV
DVD+R DL :2.4X CLV
DVD+RW :Max.4X Zone CLV
DVD-RAM :3X-5X ZCLV ( 4.7GB)
BD-R: 6x SL/DL
BD-RE: 2x SL/DL/TL
BD-R : 4x TL/QL
Read Speed:
DVD-ROM/DL:8X
BD-ROM:6X
CD-R:24X
CD-RW: 24X
CD-ROM: 24X
Compatible for:
Microsoft Windows 8
Microsoft Windows 7
Microsoft Windows XP
Microsoft Windows 2000
Microsoft Windows Vista
Mac OS 10.5 or later MAC OS X
Packing include :
1X New UJ267 Blu-Ray Burner
*This item is for the drive only.Software,Cables, and Documentation are not included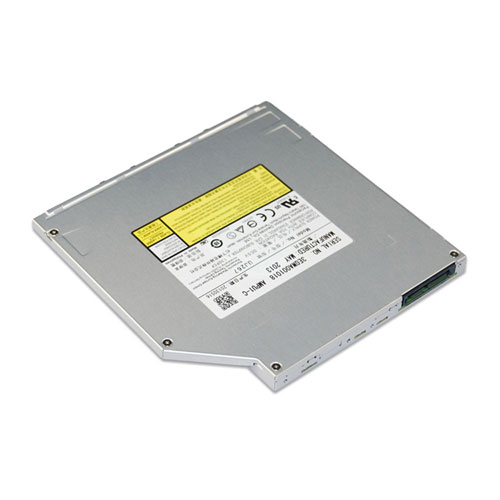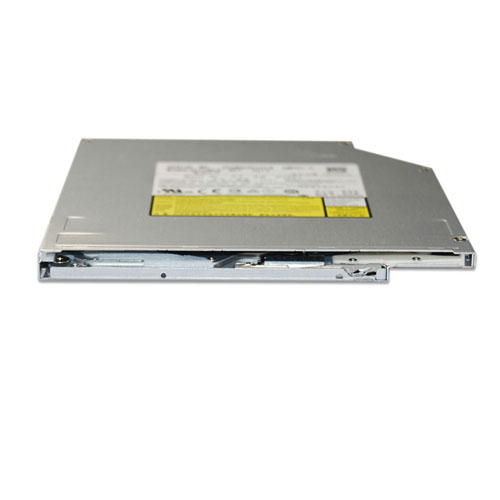 Meilleures ventes

Votre position actuelle:
Accueil
<
électronique
<
Panasonic UJ267 Ultraslim 9.5mm SATA Slot Load Blu-ray Player Burner Drive BD-RE